A Note from Gloria Steinem & Lena Dunham
By OBOS — October 28, 2015
Dear Friend,
#OBOSTaughtMe everything from menstruation to masturbation.
– Lena Dunham
The two of us are from different generations, yet we were both helped by "Our Bodies, Ourselves," the book that rocked the world by putting women's health and sexuality in a radically new political and social context.
That's why we are writing to ask you to support Our Bodies Ourselves, the organization by the same name that provides accurate and trustworthy information about women and health.
Our Bodies Ourselves provides this information through its award-winning books, blog, social media, and comprehensive website. And it has done so without ever accepting funding that might compromise the integrity of its work. That's why it has earned our collective trust, something that can never be bought.
Girls and women, teachers and academics, government policymakers and health and human rights activists around the world have all turned to this unique, science-based resource for more than four decades.#OBOSTaughtMe the radical idea that women — not their parents, partners, politicians or doctors — could and should be authorities over their own bodies.
– Gloria Steinem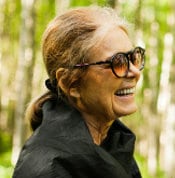 Our Bodies Ourselves has also supported dozens of global groups producing culturally adapted translations of its landmark publication. As a result, vital health information is now available in more than 30 languages, most recently in Arabic, Hebrew, Kiswahili and Vietnamese.
The work of Our Bodies Ourselves has never been more important. Just go online to see how corporate and ideological interests often promote distorted health messages masquerading as reliable information. Commercial sites push products. Religious sites preach male authority over women's bodies. Pornography permeates the lives of many young people, even before high school.
Now, with foundation funding harder to come by, individual contributions are needed more than ever. That's why we are contributing — and inviting you to contribute — to Our Bodies Ourselves. With support from all of us, the organization can carry out new strategies for transforming and digitizing its massive trove of trusted information for global dissemination—with and for a new generation.
Please give as generously as you can! By doing so, you will participate in and help sustain one of the longest and most essential revolutions for women: becoming healthy, free, and in charge of our bodies.
And what could be better than that?
With gratitude and hope,

Gloria Steinem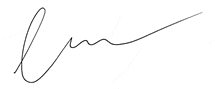 Lena Dunham